Princess Ogechi Ukaga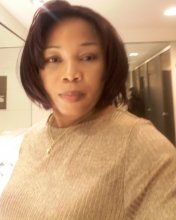 Princess Ogechi Ukaga
Chairman of The Board
Princess Ukaga was born into a Royal Nigerian family and after she lost her eldest sister Chidi Ukaga, in service to humanity, Princess dedicated her life to achieving peace. She learned through her personal experience how to survive, grow and is inspired to promote peace.
Princess while in Vermont USA studied Individual Masters Program in Peace and Conflict Resolution at Burlington College from 2015 to 2016 after gaining her BA in Political Science at University of Calabar and MSC in International Relation at the University of Abuja Nigeria.
While in UNICAL she was the Vice President of UNICAL Association for Aids Prevention. She worked with the Civil Liberties Organization Imo State and Women in Nigeria Organization. In 2003, Princess represented her home country Nigeria at the UNEP - Tunza Program in Russia. She is one of the founding members of African Youth Parliament. In 2005, Princess attended the World Spirit Forum Arose and is also one of the founding members of World Spirit Youth Council. With the help of Isira Sananda and Sesto Giovanni, Princess was able to set up a program called Peace Centre in Owerri Nigeria, where she runs a micro-finance program and youth empowerment programs. Princess is one of the Architects of the Future with Waldzell Institution Austria and a Youth Ambassador with Globalisation for the Common Good initiative.
As the Children of the Earth Coordinator in Nigeria, Princess represented COE at the 2013 International Day of Peace at the Untied Nations office in New York. Princess again housed a forum for Children Of the Earth at the Parliament For World Religious Leaders at Utah USA.
She is coordinating a project called One Peaceful Africa, moving from one African country to another, helping young people to embrace peace and not to be use as weapons of war and violence.
As a voting member of the United Way Toronto Canada,Princess mission is to strengthen the dialogue between today and tomorrow's decision makers and to experience the full life beyond "all habitual patterns."
Under the mentorship of Nina Meyerhof, Princess has learned that she can have no greater peace than knowing her mission on this planet is helping the Earth's children/Youth.