Inspiring Hope for Syrian Refugee Children
Athens: A Peaceful Message from 6,757 Miles Away
California Students Campaign to Deliver 750 Teddy Bears with a Message of Peace to Syrian Refugee Children in Greece.
Inspiring Hope for Syrian Refugee Children is a crowdfunding campaign on Global Giving, June 12 - 30, 2017, that supports a cultural exchange between California students and Syrian refugee children. Please join us to raise funds supporting the personal delivery of teddy bears and the message of peace by these students who have worked hard and are ready to complete the process of a cultural exchange designed to inspire all who participate.
Bear Hugs-Athens brings a message of compassion, comfort and peace by connecting youth around the world. The campaign goal is to inspire and motivate the next generation, including the Syrian refugees, the student team and all those who contribute, to foster a peaceful and understanding global environment. Foster youth in Santa Barbara County are also joining the project to deliver personal messages of understanding from youth who have also lost family, homes and stability in their lives.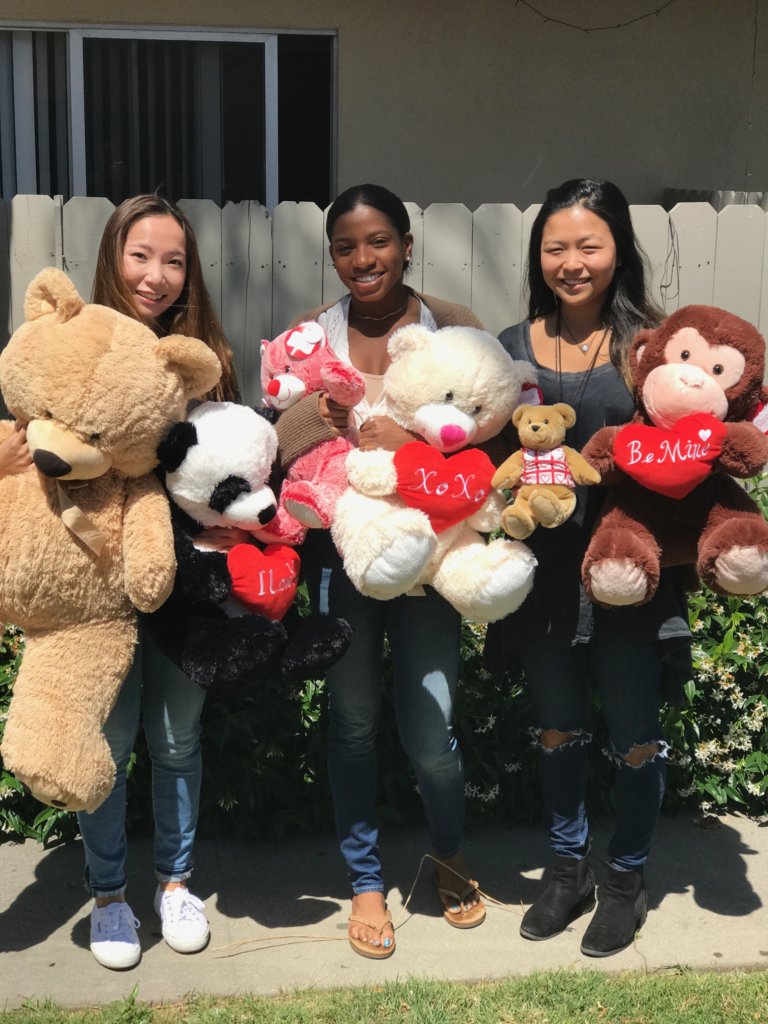 On February 14, 2017, Noah Benchek, Melissa Ha, Jennifer Lin and Shamara Carney started Bear Hugs Athens in Santa Barbara County California. This group of students and their mentor Robin Eschler share a passion and commitment to fostering global peace. They have been working collaboratively to create awareness in their local communities.
Melissa Ha, senior from University of California, Santa Barbara stated, "Beginning in middle school, my love for traveling has led me to incredible volunteer experiences in several countries. Over time, I learned that I was more fascinated with the people than the places themselves. This interest led me to pursue a major in Global Studies at UCSB where I have learned about the connectivity between various cultures around the world. Bear Hugs allows me to continue pursuing this interest as it encourages youth-to-youth connectivity under the powerful message of One Humanity."
"I'm proud of helping cross political boundaries to give refugee children hope and meaning for their future," Noah Benchek, a recent high school graduate, said. He introduced the Bear Hugs project and Children of the Earth last fall to his Interact Club on campus and, since then, has fueled the local humanitarian movement.
Jennifer Lin, junior form UCSB, states "I am honored to be part of the project to create a more peaceful world. I was exposed to and participated in many volunteering around the country since high school. Volunteering in difference places forces me to break through my comfort zone and, at the same time, help others in need. Today, I like Bear Hug's idea to empower and connect youth around the world. I am very glad to work toward generating a better global environment."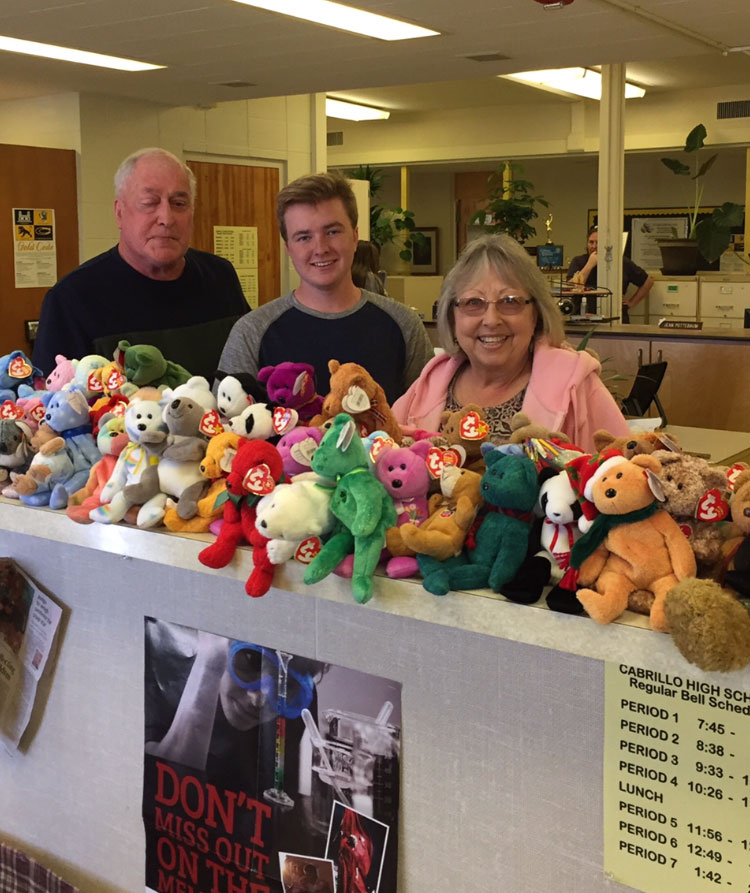 Shamara, a communication student from UCSB stated, "I joined bear hugs project because I wanted to be apart of something that stands for the world working together toward peace. I also love to see children happy and that exactly what these teddy bears bring."
In three months, the local communities have generously responded to the project with over 350 teddy bears. These teddy bears plus the 250 gathered by young Romanian students under the guidance of Rodica Pop last summer, are now ready for delivery into the hands of the Syrian refugee children in Greek refugee camps.
Inspiring Hope for Syrian Refugee Children is an expansion of CoE's Bear Hugs project which began in 2001 for 9/11 children and continued with projects to deliver teddy bears to children impacted by natural disasters and political crisis around the world. With the campaign on Global Giving, and with your help, the program will bring hope to Syrian Refugee children.
There are multiple ways to contribute:
Want more News from COE? Subscribe to the COE Newsletter: