Empowered Youth Transforming Humanity - Sept 14th
Nina to present at Empowered Youth Transforming Humanity on September 14th in NYC
While focused on young peace leaders, this event will engage mind, body, and spirit to recognize, inspire, and empower people of all ages and stages to take action to build the Culture of Peace.
This integrated intergenerational event presents an opportunity to amplify collective voice, educate on peacebuilding tools and practices, inspire innovation, and instill a shared vision for ongoing and unified action toward the Culture of Peace for all people and all generations.
We hope to see you there!
The event will take place from 9:00 am – 9 pm
WITH BREAKS FOR NETWORKING AND FOR LUNCH AND DINNER ON YOUR OWN.
at The Church of the Covenant: 310 E 42nd St, New York, NY 10017.
The Church of the Covenant is walking distance from the United Nations, on 42nd street near 2nd Avenue.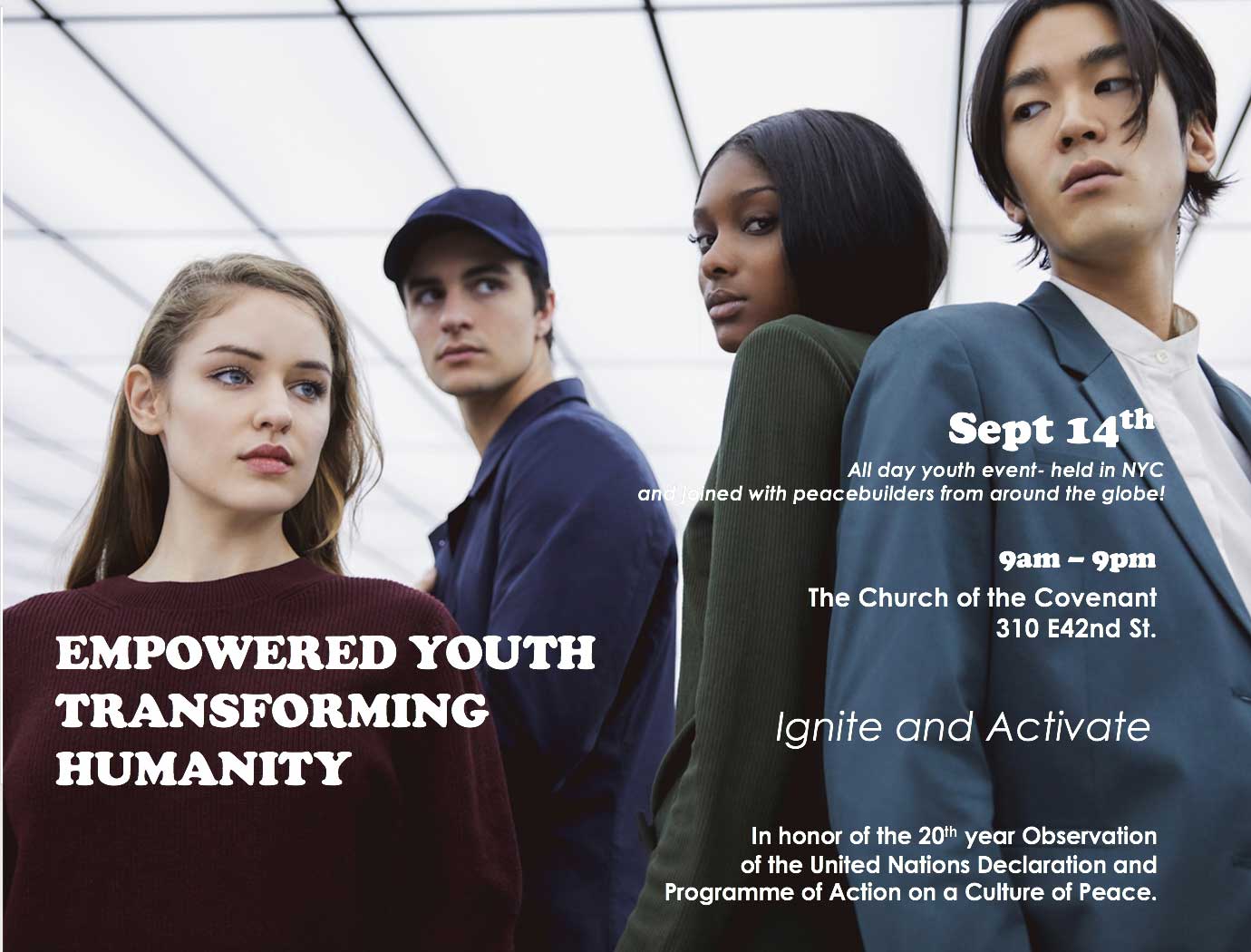 Want more News from COE? Subscribe to the COE Newsletter: