Jude Currivan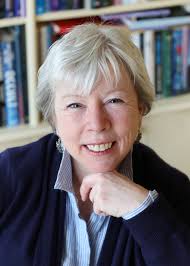 Dr. Jude Currivan integrates leading edge science, research into consciousness and universal wisdom teachings into a wholistic whole-worldview. This underpins her work aimed at enabling transformational and emergent resolutions to our collective planetary issues, raising awareness and empowering fundamental change and sustainable solutions to global problems.
She holds a PhD in Archaeology from the University of Reading in the UK researching ancient cosmologies and a Masters Degree in Physics from Oxford University specialising in cosmology and quantum physics. She is the author of six non-fiction books currently available in 15 languages and 25 countries. Her most recent is The Cosmic Hologram: In-formation at the Center of Creation, which won a 2017 silver Nautilus book award in the category of science and cosmology.
In 2017 she co-founded WholeWorld-View (www.wholeworld-view.org) to communicate the new paradigm of unified reality and with the aim to empower the understanding, experiencing and embodying of unity awareness to serve transformational healing and change in the world. Its growing unity community of over 800 global change-makers are now linking up to co-creatively speed up and scale up its message and impact.
Her international corporate career culminated in her being the Group Finance Director of two major international businesses. She has extensive experience and knowledge of world events, international politics and global economic and financial systems and has spoken on transformational reforms in the UK, US, Europe, Japan and South Korea.
For the last nearly twenty years she has also travelled around the world in service to planetary and collective healing, some of which is described in her books The 8th Chakra, The 13th Step, and most HOPE – Healing Our People & Earth. Some of her inner and outer journeys of discovery are shared in her first fictionalised e-book Legacy, available on Amazon. www.judecurrivan.com
In the commonality of our humanity we are all ordinary. In the commonality of our divinity we are all extraordinary.